nixit menstrual cup
$54.00 CAD
At nixit, we make menstrual cups simple. Ultra soft silicone and a unique, one size fits all  shape, nixit conforms to you. No confusing sizes, no awkward folds.
Veronica
— 05/04/2020
Game Changer for Active Lifestyle
"I was buying organic tampons before that were super expensive, I've been through 3 cycles and already saved about $60 bucks. Highly recommend!"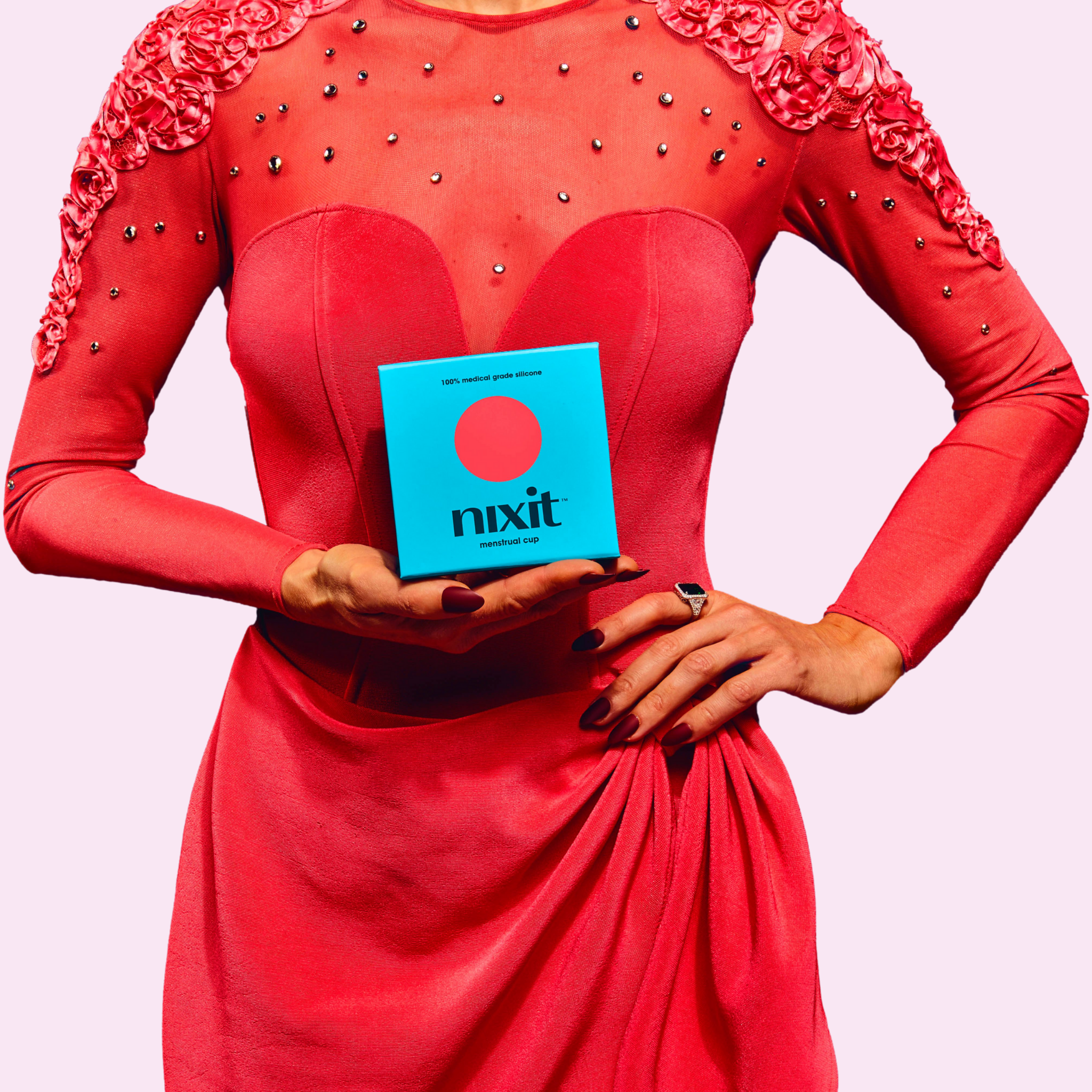 88% of our customers don't even feel nixit when they use it.
We've designed the nixit cup to be as thin as possible to make it easier for you to insert and remove.
Customer Reviews
Write a Review
Ask a Question
Not good for super low cervixs
Didn't work, didn't stay in even after tucking. My cervix is very low, it would pretty much pop it out if place everytime moved a lot. So much leaking.
10/20/2021
Casey B.

Canada
Amazing
*initial review* I came across an influencer on Instagram advertising the nixit cup. I was reluctant on spending the money on something I may not like and ultimately throw out. The deciding factor for me was that this cup doesn't use suction. It's nerve wracking at first but if you follow the instructions and watch a few videos it's worth it. It's not uncomfortable, can be used for up to 5 years before needing replacement (55$/5 years VS approximately 20$/month) and convenient for work days, outtings and overnights. I highly recommend this cup!!
10/20/2021
Tasha J.

Canada
Revolutionary
This is a game changer. The first couple of times inserting it were a bit dicey, but after some practice and reading the FAQs, it becomes really fast and simple to use. SO much better than tampons. No leaks, no string, you just forget about it and go on with your day. I HIGHLY recommend switching to nixit!