Photo of nixit menstrual and period cup and product box, and product reusable bag.
nixit menstrual cup
$54.00 CAD
At nixit, we make menstrual cups simple. Ultra soft silicone and a unique, one size fits all shape, nixit conforms to you. No confusing sizes, no awkward folds.
Veronica
— 05/04/2020
Game Changer for Active Lifestyle
"I was buying organic tampons before that were super expensive, I've been through 3 cycles and already saved about $60 bucks. Highly recommend!"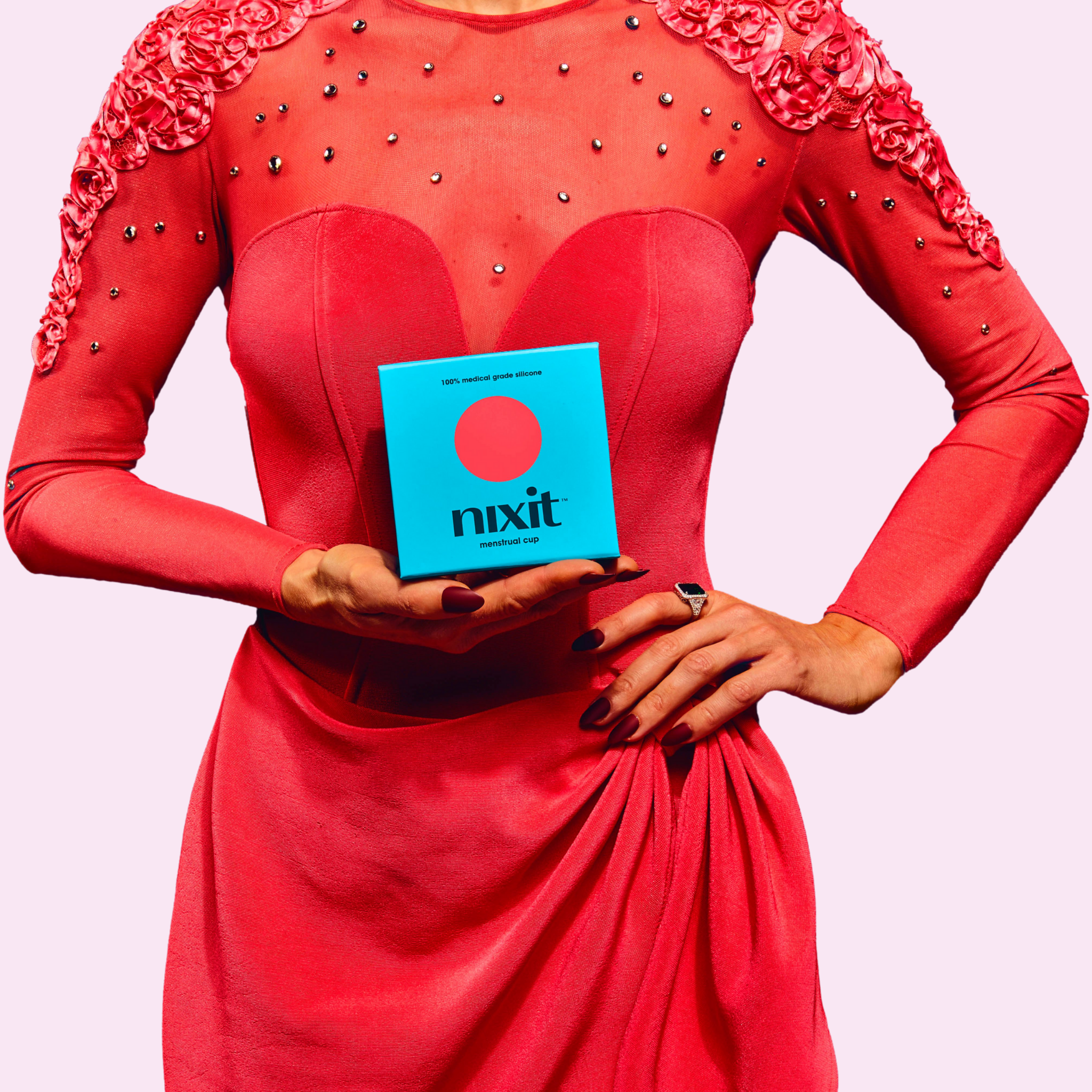 88% of our customers don't even feel nixit when they use it.
We've designed the nixit cup to be as thin as possible to make it easier for you to insert and remove.
Customer Reviews
Write a Review
Ask a Question
First timer
At 46 I purchased my first Nixit which was also my first menstrual cup of any kind. After figuring out the insertion and how it sits in my body I used it with great success for my next period. I had zero leaks and mess free sex twice! I can't tell you how excited I am to change how I deal with my periods going forward and will spread the word to every woman I know! The change in my environmental period impact is such a bonus. Thanks for making such a great product. 10 out of 10!
12/06/2021
Katrina S.

Canada
Game changer!
It definitely took three cycles to truly feel comfortable with this new method, but even after 2 cycles I could see the game changing potential of using a nixit. I don't have to worry about always being near a washroom when I go out, as this lasts so much longer than tampons, with much better leak protection. I wish I had started using this years ago!
12/06/2021
Sophie W.

Canada
The only "cup" that works for me!
This menstrual disc is the solution I have been looking for! It's pretty fool-proof once you get used to it, I found cups frustrating and uncomfortable but the disc is much easier to pop in and keeps you covered!