nixit menstrual cup
$54.00 CAD
At nixit, we make menstrual cups simple. Ultra soft silicone and a unique, one size fits all shape, nixit conforms to you. No confusing sizes, no awkward folds.
Veronica
— 05/04/2020
Game Changer for Active Lifestyle
"I was buying organic tampons before that were super expensive, I've been through 3 cycles and already saved about $60 bucks. Highly recommend!"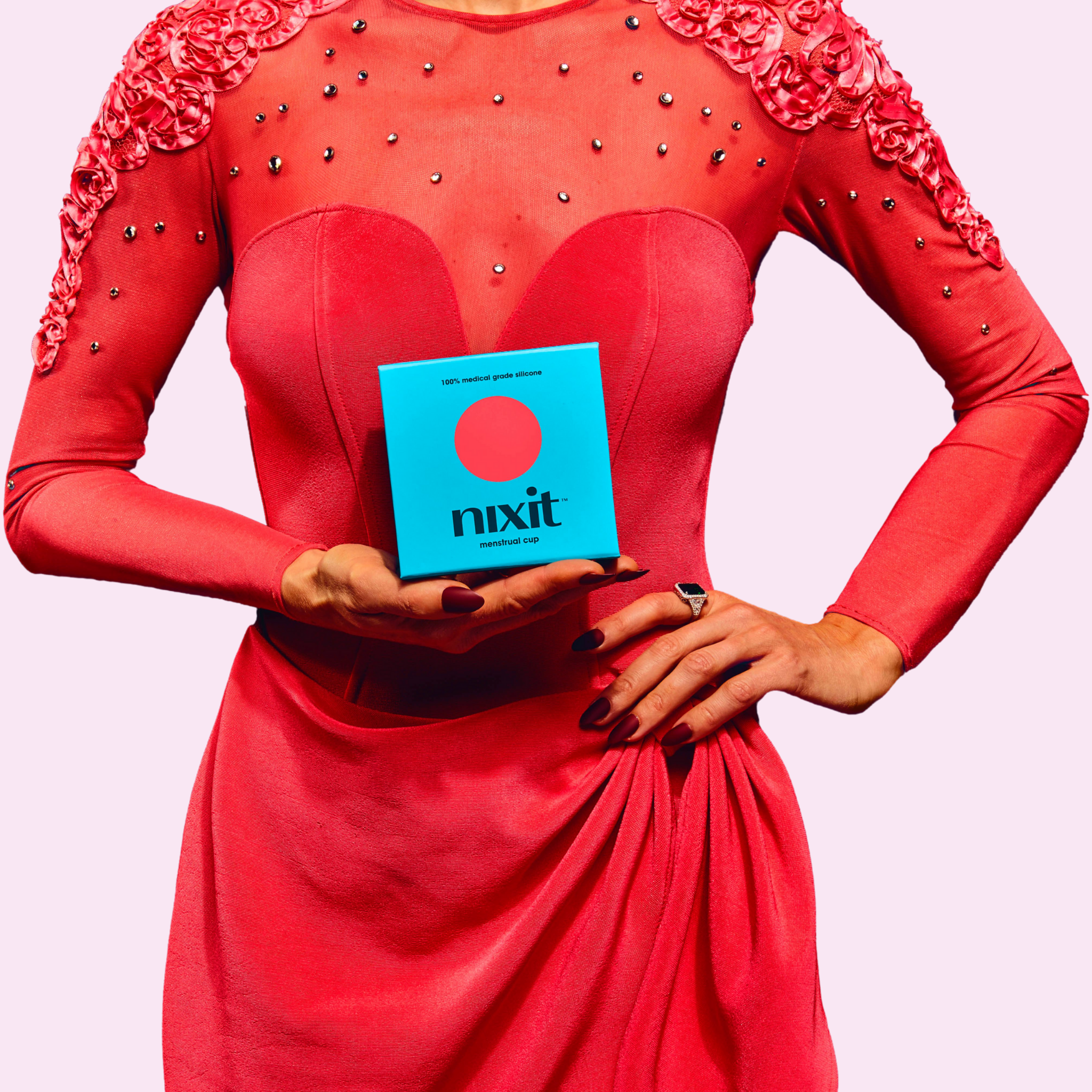 88% of our customers don't even feel nixit when they use it.
We've designed the nixit cup to be as thin as possible to make it easier for you to insert and remove.
Customer Reviews
Write a Review
Ask a Question
11/28/2021
Charmaine J.

Canada
Great product!
It's easy to insert and remove unlike other cups.
11/27/2021
Anonymous

Australia
I recommend this product
Game Changer
I absolutely love nixit! It was so easy and pain free to insert compared to menstrual cups that I was using it regularly from the first cycle I had it. I typically remove it during a shower, but it's incredibly easy and pain free to remove (just bear down), and nowhere near as messy people claim it to be. It's handy if you're out and need to change it as you can unhook it and dump the contents, then tuck it right back in place without having to actually remove it.
11/27/2021
Anonymous

United States
I recommend this product
Love it
It is a little more work to get in than a typical menstrual cup but it doesn't leak at all. It is possible to use for leak free period sex, but my husband isn't a huge fan of the feeling.