Photo of nixit menstrual cup, carrying bag, reusable heavyweight 100% organic cotton tote in our signature pattern, and nixit wipes (15 per pack) - convenient menstrual cup wipes for keeping it clean on-the-go
nixit bundle
$84.00 CAD
Compare at $92.00 CAD
The ultimate package to start your nixit journey, or gift to someone special.
Each bundle contains:
nixit menstrual cup (box color of your choice), including a carrying bag
reusable heavyweight 100% organic cotton tote in our signature pattern
nixit wipes (15 per pack) - convenient menstrual cup wipes for keeping it clean on-the-go
Jamie
— 24/07/2020
Game Changer
"I work out 7 days a week, my workouts include weight lifting, yoga, swimming and elliptical training. During all of this there was NO leakage, and I couldn't feel it at all. Best money I've spent in a long time."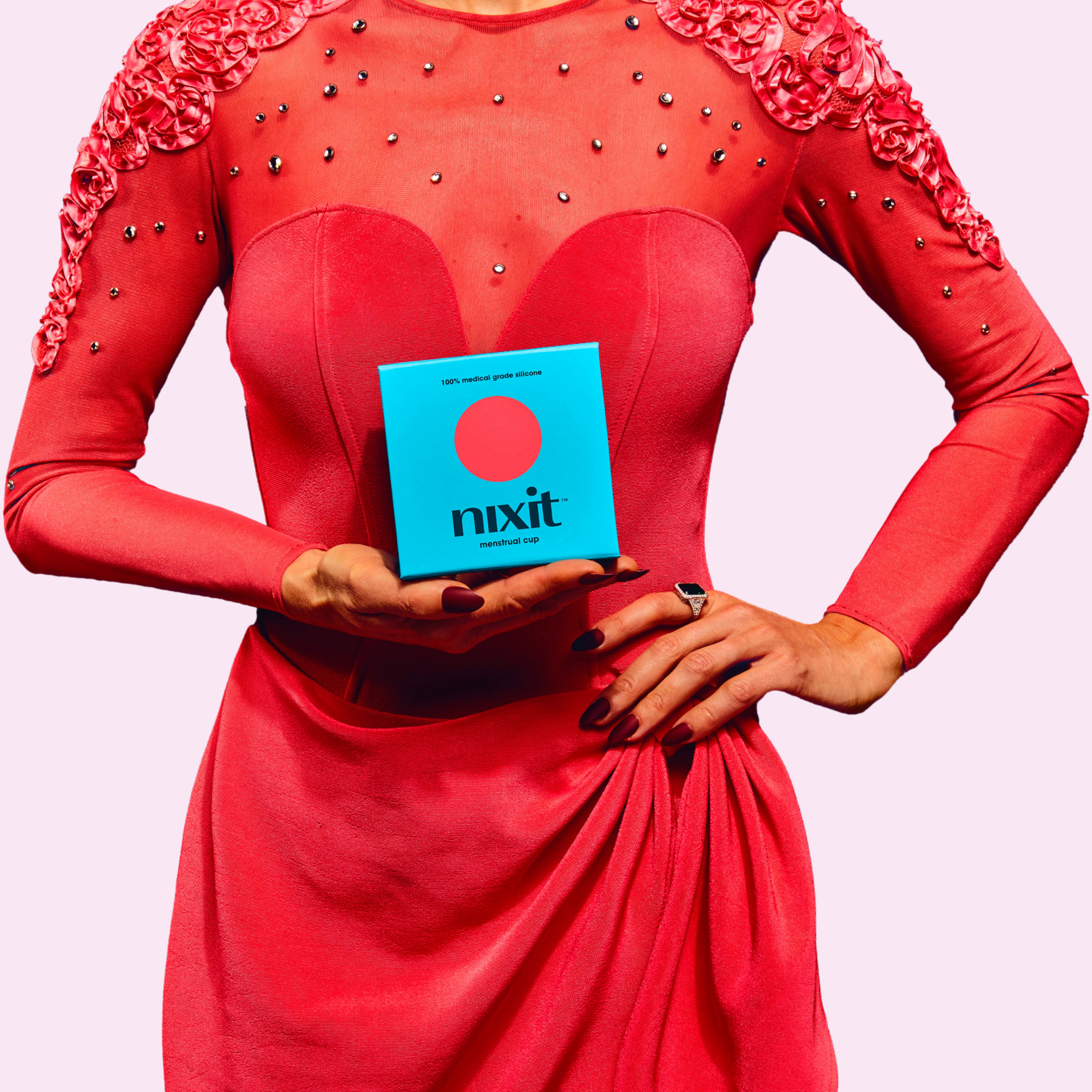 88% of our customers don't even feel nixit when they use it.
We've designed the nixit cup to be as thin as possible to make it easier for you to insert and remove.
Customer Reviews
Write a Review
Ask a Question
10/30/2021
Anonymous

United States
I recommend this product
Great on the first try!
Very happy with it! I have a super heavy flow my first two days and light the next couple. I've never used a cup before but it was great, even with a tilted uterus. Fit great on the first try and I wore it day and night. Pulling it out without making a mess is super tricky, especially if you have a heavy flow and wait the max 12hrs to take it out. Happy they suggested to take it out in the shower. Next time, I will try to not wait so long before I take it out. The light days are a breeze with it. I'm very happy I don't have to tampons anymore but will still use panty liners during my heavy days, just in case!
09/14/2021
Jessica L.

Canada
I really wanted to love it
I've been using a femmecycle for a few years now and loved everything about it except for the suction. When I saw an ad for nixit it sounded like exactly what I was looking for. When I put it in, I don't feel it at all so I was very confident in it but it leaks. Every time. No matter how I try to insert it (and believe me I've tried every which way I could research) I just can't get it to work. I wanted to love it but it just wasn't for me
09/02/2021
Lacie P.

United States
I recommend this product
Amazing!
Love this cup so much! I tried several other cups first but could never get them to fit without leaking. This one was way easier. It's also super comfortable! The wipes are so handy and I get compliments on the bag all the time.